So, as usual, hubby did NOT make it to his outrigger paddling this morning.  I just got back from my volunteering at the library. I won't have done anything else to distract from my reading, but I figure, it's the library, so it's still reading related activity.
To catch up for lost time, I probably won't be joining in the mini challenges as much. Will still try to visit some of my friends, or else why do a read-a-thon together?
I will be tweeting as well, so follow me @CrystalSP.
And here's my virtual dog helping me select my books: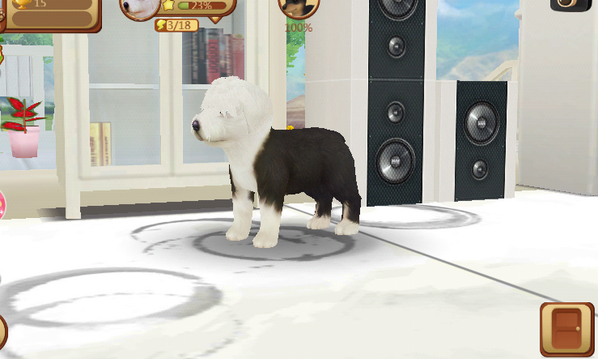 Time: 2:19pm
Currently Reading:
Reading Location:In living room, on sofa.
Total Pages read so far: 60
Books That Changed The World: 10
Something Rotten: approx 50
Total Time spent reading so far: 1.5 hr
8:30 am – 9:00am Something Rotten
1:00pm – 2:00pm Something Rotten (audio CD while driving)
Other Readers I have visited:
Books I have munched on:
Books I have finished:
Mini Challenges I participated in: