Time: 8:00 am
I did it!! Another year of Raed-a-thon! Can't believe it's over already and I have to wait another six month… sob…
It was kind of slow reading for a while, I finished The Inheritance and started on Just My Type, even though I know I won't be able to finish the book. Glad I did, it was an interesting read.
This year I've read a lot of manga, which was a nice boost to my page count.
Time: 2:40 am
I finished vol 7 and 8 of Peach Girl in an hour, wanted to start on something new but my eyes couldn't read a straight line. You all know how it's like. So I took a quick nap, and now hopefully am ready for a thin quick book, The Inheritance by Louisa May Alcott. Written in 1849 when she was 19, this book nicely fills two spots for the Book Riot Read Harder Challenge (written before 1850 and written by someone under 25.)
Time: 11:30 pm
I had a break for dinner, and by this time finished vol 6 of Peach Girl. Will continue on to vol 7 and 8 (I hope it ends at 8) and then get back to reading another book with more words.
Time: 7:50 pm
Progressing nicely – since I had a late start I'm still going strong.
Snacked a little on a Earl Grey Moonlight Tea chocolate bar from Adagio Teas. It is milk chocolate with some tea leaves and black sea salt in it. Quite delicious.
Mid-Event Survey:
1. What are you reading right now?
A manga series called Peach Girl.
2. How many books have you read so far?
4.5
3. What book are you most looking forward to for the second half of the Read-a-thon?
Not sure if I'll get to it but I have a book about type face: Not My Type. I know, an odd choice but I'm excited about it as I like fonts.
4. Have you had many interruptions? How did you deal with those?
Oh yes… getting groceries, meals, doing laundry. It's life. Would love it if my hubby offers to do it all…
5. What surprises you most about the Read-a-thon, so far?
No big surprise, but it's turning into a manga-a-thon for me! It feels real good to the ego to breeze through the volumes.
Time: 5:20 pm
Okay, I finished Sour Sweet. I thought I was really slow, but doing the math it was about a page a minute, so not too shabby.
Mini-challeng: Book Scavenger Hunt
From Sour Sweet by Timothy Mo
1. Something hard: The coffin the grandpa makes in his backyard
2. Something fast: the way Lily drives her car
3. Something sweet: the sweet cake the family enjoyed at new year
4. Something high: the aspiration Lily has for her son
5. Something funny: instead of getting a driver license, Lily stuffed some money into her card holder. Which worked as a bribe when she was stopped by a cop.
Time: 2:07 pm
So, finally… Ate breakfast, unpacked luggage, bought grocery, ate lunch. Now seriously starting my Read-a-thon in earnest. Will try to finish Sour Sweet, which I have been slogging through for a while. I must admit I suck at breaking up bad relationships… lucky for me I haven't met many awful guys, but I have a hard time giving up a book even if I'm not enjoying it. Anyway, am hoping that I can just fast-read through it today.
Time: 10:56 am
Had breakfast.  That would be dinner in Hong Kong time zone.  Unpack my bag.  Good news: my beers from Hong Kong arrived safely.  I didn't doubt they would but nonetheless it's glad to open the suitcase and not see broken glasses and beer smelling clothes.  Bad news: American Airlines broke my luggage. They reduced their overhead bin size so much they hardly have space for everybody to fit their carry ons, so they made me check in mine.  Grrrrrgh!!
Ok, my goal for this read-a-thon: I hope I get to read some manga, and one or two mico-history books, as I have both bookboxes coming to my doorstep soon, and need to read up to have some AVLs for trading.
Total Pages read so far: 2160
Sour Sweet pgs 100-279
Hats (160 pgs)
Peach Gril Vol. 1 (180 pgs)
Peach Gril Vol. 2 (168 pgs)
Peach Gril Vol. 3 (176 pgs)
Peach Gril Vol. 4 (176 pgs)
Peach Gril Vol. 5 (179 pgs)
Peach Gril Vol. 6 (176 pgs)
Peach Gril Vol. 7 (174 pgs)
Peach Gril Vol. 8 (170 pgs)
The Inheritance (188 pgs)
Just My Type (1-232 pgs)
Total Time spent reading so far: 13 hr
Mini-challenges I've entered:
Mid-Event Survey
Book Scavenger Hunt
Accio Cinnamon Rolls
4 Seasons 4 Books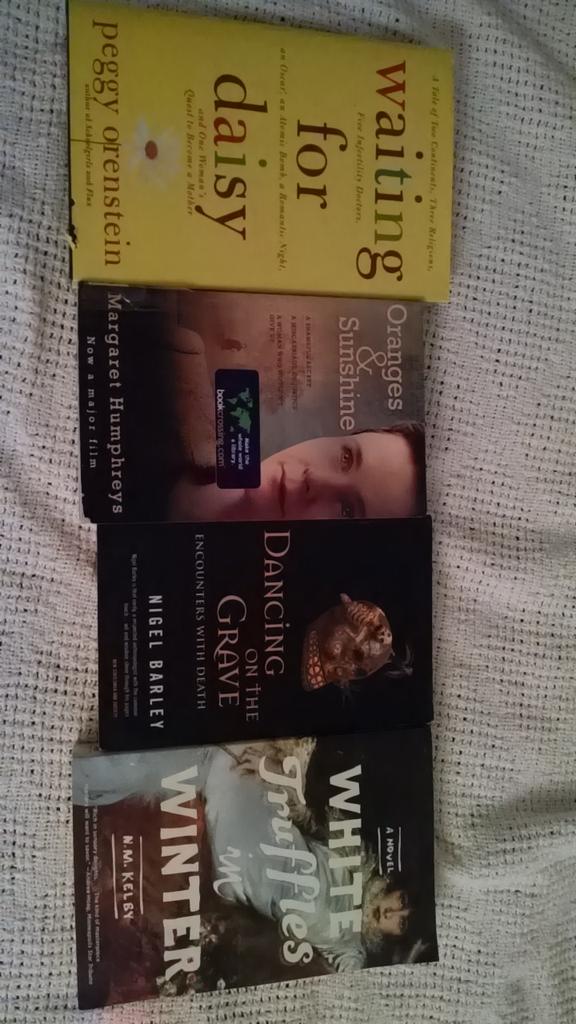 Who am I?
Blanket Fort
Books I have finished:


(Not finished)
Other Readers I have visited:
@shaunesay
@MelissaVerasR
@gee_elsi
@Beczenbooks
@estellasrevenge
@LittleBookOwl
Deb @ ReadWriteTell
Chris